Originally posted in Luxury Travel Magazine Aug 28, 2021
Affluent Americans ready to spend on travel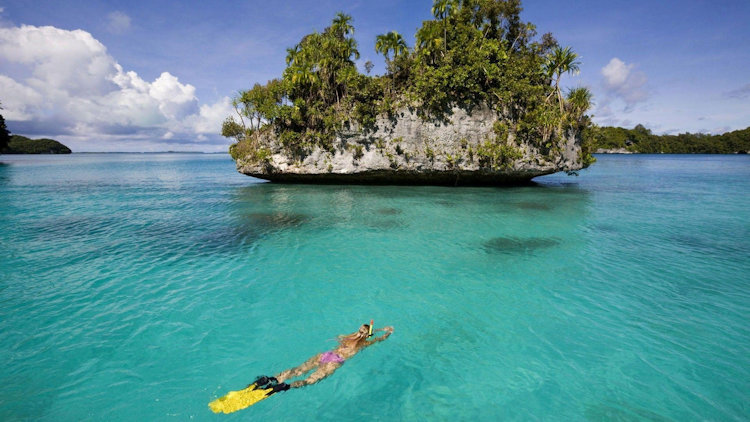 A June 2021 survey by American Express Travel found that well-off travelers are interested in last-minute family vacations before fall, and they're willing to splurge on luxury experiences. Survey respondents estimated they'll spend an average $4,790 on luxury travel between now and 2022. Here are a few of our favorite luxury and family vacations.

1. Amazon, Andes & Galapagos – Explore the magical Galapagos Islands at Scalesia Galapagos Lodge, discover the Amazon Rainforest at Sacha Lodge, and soak up the northern Ecuadorian Andes at Hacienda Piman. Learn about endemic flora & fauna species, hike active volcanoes, photograph unique wildlife and landscapes, explore Amazon tributaries by dugout canoe, and enjoy a train ride through the Andes on this epic 15-day tour.
2. Explore National Parks by RV – Blacksford rents tricked-out Mercedes Winnebago Sprinter vans and offers an all-inclusive pricing model that includes unlimited miles, no generator fees, free Wi-Fi, a free annual national park pass, and 24-hour roadside assistance. The company curates road trip experiences by connecting travelers with vetted campsites, guides and other hand-picked attractions.
3. Jackson Hole Tiny House Adventure – With sustainably built, LEED-certified "tiny house" cabins, Fireside Resort embraces modern, yet rustic design and presents a fresh approach to luxury lodging. Nestled in a wooded setting at the foot of the Teton Range, the tiny house cabins allow guests to get back to nature while enjoying the intimacy of a boutique hotel and the ambiance of their own cozy residence. It is the perfect basecamp for skiers and Jackson Hole adventurers.
4. Yellowstone Family Retreat – A stay at The Wilson Hotel in Big Sky, Montana, offers the opportunity for outdoor adventures in the surrounding mountains, rivers and Yellowstone National Park. Go hiking through shaded forests and wildflower-filled alpine meadows, float or fly fish a clear, cool river, experience the adrenaline rush of lift-served mountain biking, or tour the natural wonders and wildlife of the world's first national park.
5. MTB Hut System in Southern Utah – The new Aquarius Trail Hut System offers a backcountry mountain biking experience like no other in the region. A system of five huts furnished with beds, a bathroom, a fully stocked kitchen, and solar power has been strategically placed along a 190-mile route through some of Utah's most scenic backcountry and best mountain biking trails.
6. Luxury Dude Ranch Retreat – At Red Reflet Ranch, a 28,000-acre guest ranch in Ten Sleep, Wyoming, guests stay in fully stocked private chalets and enjoy farm-to-table cuisine while participating in equestrian programs, cattle branding, hiking, mountain biking, ATVing, fly fishing, shooting, family-friendly activities and cooking classes.
7. Big Easy Bike Tour – Ride the routes of New Orleans' Mardi Gras parade, along levees and under the canopy of live oaks on Cycle of Life's new Big Easy Bike Tour. Each day brings new areas to explore, from the French Quarter and neighborhoods of lavish mansions to backcountry bayous and historic towns and plantations up the Mississippi River.